It's been awhile since I last posted something since I've had way too much going on right now. Classes and homework need to get done, games need to be bought and played, a family to attend to, its pretty hard to balance it all yet we all manage. That's life for ya.

But that's not why I'm excited to be writing this post today: as you can tell from the title, the year of 2013 is a pretty big one for gamers. I'm excited for about a dozen titles hitting the shelves in just the first quarter of the year alone.

January, being known as a dead month since it comes right after the holidays, is seeing some releases despite this status. The very first week saw the release of Unchained Blades, an RPG on the 3DS eShop for about $30. It involves dungeon crawling and monster collecting akin to Pokemon and Shin Megami Tensei.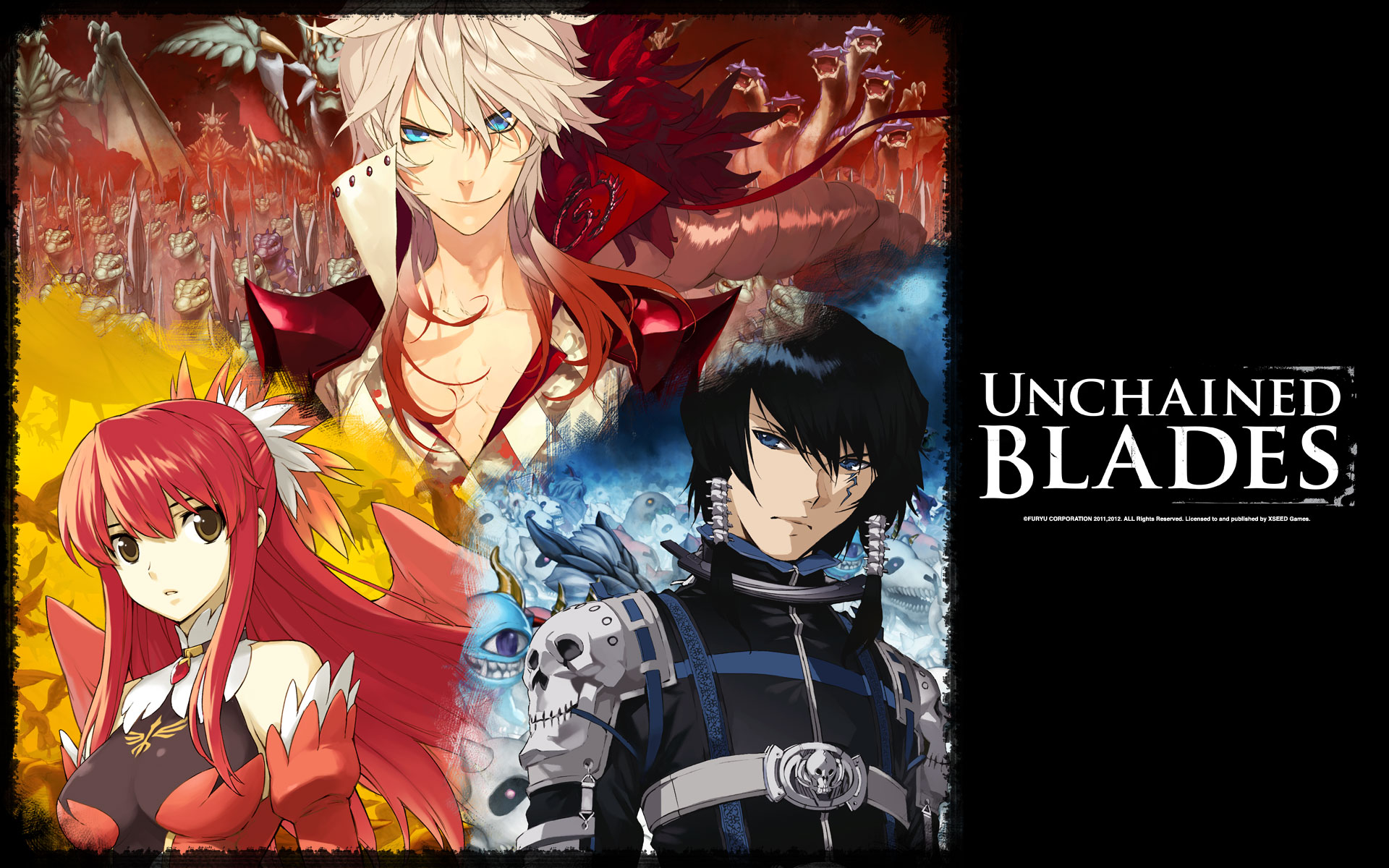 The next week finally saw the release of Anarchy Reigns, a multiplayer beat 'em up, for the Xbox 360 and Playstation 3. Sega, despite hardly advertising for the dang game when that was the whole reason for the delay between Japan and the rest of the world, decided to make the price a cool $30 since its focus is mainly on multiplayer. I heard the single player story is short, so I would only recommend getting this if you 1) have the cash to throw down 2) have the ability to play online.
A week later, we saw the release of the very divisive DmC: Devil May Cry, the infamous reboot helmed by Ninja Theory. Personally, I'm not a fan of what they did but the gameplay is decent enough for those looking to scratch that hack n' slash itch; its not as polished as the past games and has some easily exploitable glitches that make one think "how come nobody caught these?" but at the very least it looks rent worthy.
This week will finally see the release of Ni no Kuni: Wrath of the White Witch in North America for the PS3. However, there's been a slight delay in Europe so you guys won't be seeing it until early February due to a logistics error on Level-5's end. Don't be alarmed though as they are throwing in a free familiar as an apology. Now that's customer appreciation! If you're still iffy on the game, the demo is available on the PSN for you to try.
This week will also see the release of Double Fine's The Cave. Get ready to go exploring with seven unique characters on January 22 for the Nintendo eShop and Playstation Network and January 23 for Steam and Xbox Live Arcade.
And this week's goodies seem to keep getting better with the demo of Metal Gear Rising Revengeance being released to the public. If DmC: Devil May Cry didn't get you interested, then playing as the cyborg ninja Raiden with his cut-anything sword just might.
That's pretty much it for January's big releases, but not the end for things that happened in January. First off: Project X Zone was just announced today that it will be released in North America and Europe this summer. This strategy RPG for the 3DS brings in characters from Capcom, Namco/Bandai, and Sega to combo the crap out of each other all on one handheld.
In other localization news, publisher XSEED, who brought over titles like The Last Story, is also bringing over the last Operation Rainfall game Pandora's Tower to US shores. With this, OpRainfall is complete with all of the titles they campaigned for. The retail price is confirmed to be $40 and will be coming out sometime in the spring.
Finally, the last thing I think I'll be posting about involves one of the biggest fighting game tournaments: EVO 2013. The main lineup consists of Ultimate Marvel vs Capcom 3, Super Street Fighter 4 Arcade Edition, Tekken Tag Tournament 2, Mortal Kombat 9, a patched version of Street Fighter X Tekken, King of Fighters XIII, and Persona 4 Arena. That leaves open one more spot to take the main stage. That's where the Fighting Game Community comes in:
we get to pick the last game by donating to breast cancer research under that game's name.
So far the game in the lead is Super Smash Bros Melee with second place being the little indie fighter that could, Skullgirls.
While the choice is totally up to whoever reads this, I would love it if you voted for Skullgirls. The game, though it has the respect of the FGC for how good of a game it is, it could definitely use the exposure that EVO offers. The game was patched for PS3 players back in November - and is currently in testing
again
at Microsoft since the size of the original patch was massive (590 mb!) and had to be reduced to fit Microsoft's measly 4 mb size limit - and the exposure could get Skullgirls more noticed and help Lab Zero games, comprised of members that made the game, be able to finish work on the first DLC character and PC port.
Plus if you support Skullgirls and forward your receipt to the email listed here, you can get your name into a raffle to win a sweet Valentine print
. No matter what you pick, you're donating to a good cause. So far, the current total is supposedly past $30,000!
Save the tatas!
Now
that's pretty much it when it comes to January. I don't know when I'll be able to post again, but I do want to try and get up reviews on Muramasa: The Demon Blade and Liberation Maiden. If I don't get around to those, then the next review will definitely be Fire Emblem: Awakening for the 3DS next month.